Redemption Prison Ministries
Redemption Prison Ministry began its first service in January, 2013 at the Central Florida Reception Center. Since, we have seen hundreds of men accept Christ into their hearts, and their lives are positively changed. Initially, yes, they are convicts, they are wounded and have left a path of destruction in their past. We step in and disciple the inmates, to help them fulfill the destiny God has for them. We are very honored to be a part of God's plan in their lives.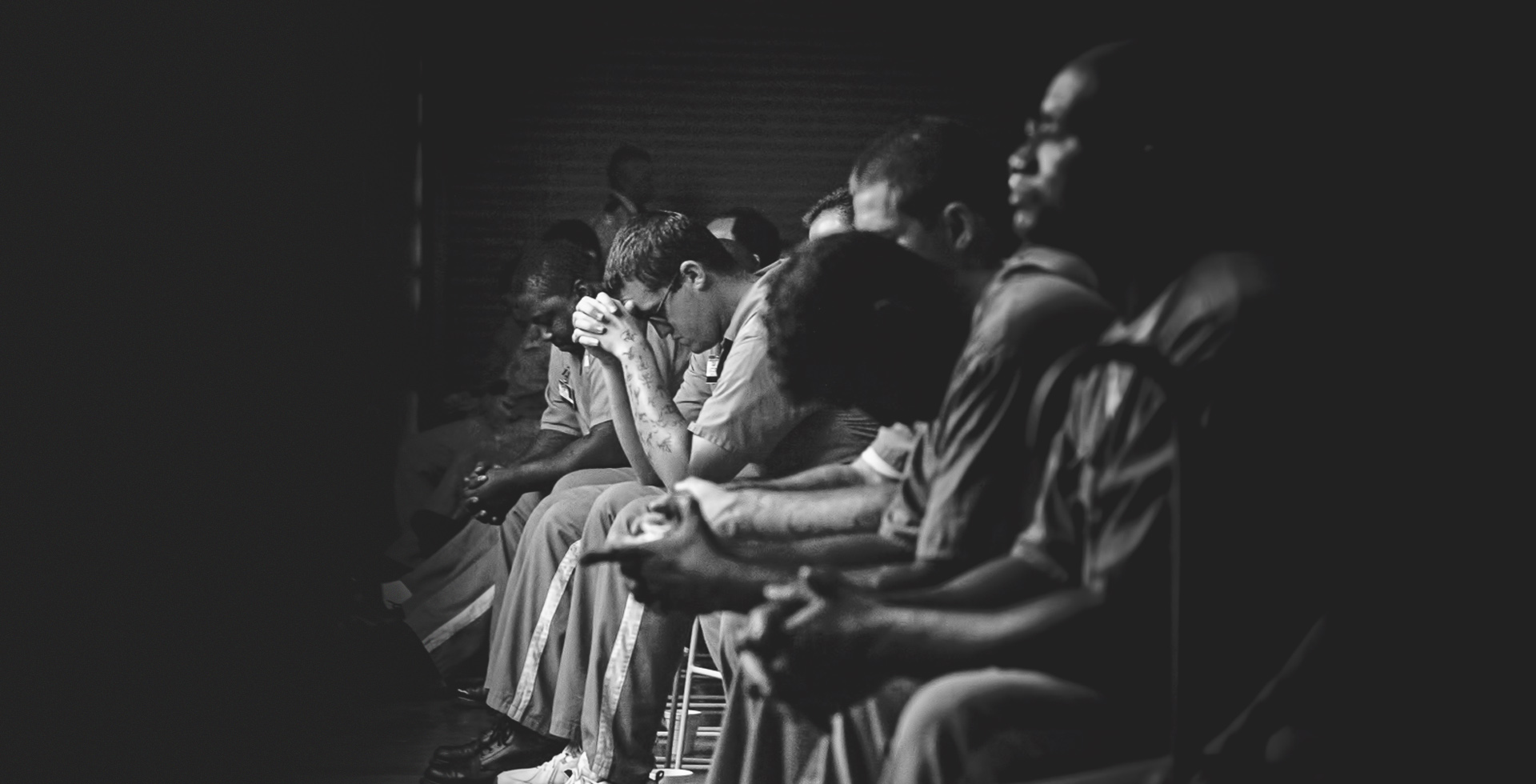 Nelson's Story
---
Prison can be a dark and desolate place. Just imagine for a moment all the brokenness and despair contained in a 6×9 concrete cell. Does the message of Jesus Christ apply here? Yes…
I was a drug trafficker; scheming, scamming and hustling on the edges of life. One day, it all came crashing down. Arrested, convicted and sentenced to 30 years in prison, my future was determined and I was desolate. Two years into my sentence, as I was seeing a judge for the first time, I met a man. He was facing 5 life sentences and the electric chair. His past was full of sordid deeds, but strangely enough, this is the man God chose to speak to me. He told me of Jesus and His mercy and grace. I came to accept Jesus as my Lord and Savior. Now after serving 10 ½ years in the penitentiary, I choose to go back inside where I can pay forward what Christ has done for me.
Our Story
---
Not by chance, but by an ordained connection, Nelson met Attorney David Paul, Esq. This meeting proved to each of them God had a destiny for them as a team. David's heart had always been for those who were hurting and in need of help. Being an injury attorney, he witnessed many people who could benefit from the love of Christ. Together with David's leadership and Nelson's passion for inmates, they embarked on a journey to create a church within the prison walls that would honor Christ and bring freedom to the prisoners. Redemption Prison Ministries was born…
CALL TO ACTION
"And the King will say, 'I tell you the truth, when you did it to one of the least of these my brothers and sisters, you were doing it to me!' - Matthew 25:40

We see future preachers and teachers, evangelists, leaders, prayer warriors, business professionals, and great fathers, sons, and husbands every day. The change in the inmates' lives are real. We can bear witness to that, but we cannot do it alone. We are honored to have a strong, dedicated team of two dozen men to help carry out the vision of RPM. The ministry is growing, and we are looking for exceptional, driven people like you to show the Love of God to those inside the walls of our prisons.
We serve the prisoners at the Central FL Reception Center East Unit every Wednesday night at 6pm
We serve at the Main Unit the 1st and 3rd Sunday of each month at 12:45pm
We bring the message of redemption to the inmates at the Orange County Jail 33rd Street
We lead 2-day Men's Encounters inside the prison
We have "prison yard events" evangelizing to prisoners as we walk among them in the yards
We have baptism services for those who give their lives to Christ
We believe that no life is beyond the reach of God's power. We envision a future in which countless numbers of prisoners & ex-prisoners and their families are redeemed, restored, and reconciled through the love and truth of Jesus Christ.
REGISTRATION
Nelson Toranzo | David Paul | 407-246-0001 ext 123
Want to volunteer?
We need help, Contact us to serve with us.
---
Connect with us by phone at (407) 246-0001 ext 123 or through email at rpministries@churchintheson.com