TO ENCOURAGE AND EQUIP THIS GENERATION TO GROW IN THEIR RELATIONSHIP WITH GOD
Here at The Mix we call our small groups "Face Time." We came up with the name Face Time because you have the opportunity to experience true Christian Community face to face with your peers. Face Time takes place every second and fourth Sunday of the month in Room 250 at 1pm.

Our goal is to provide an inviting environment to disciple, share interests, life changes, and passions. Despite what culture currently dictates, we strive to direct our students toward growing in character, knowledge, and Christian maturity. We encourage each of our students to participate in Face Time, as it is a great way to get closer to God and build long-lasting friendships.

David was a teenager when he boldly went out to meet Goliath. (1 Samuel 17)

"Don't let anyone look down on you because you are young, but set an example for the believers in speech, in conduct, in love, in faith and in purity." (1 Timothy 4:12)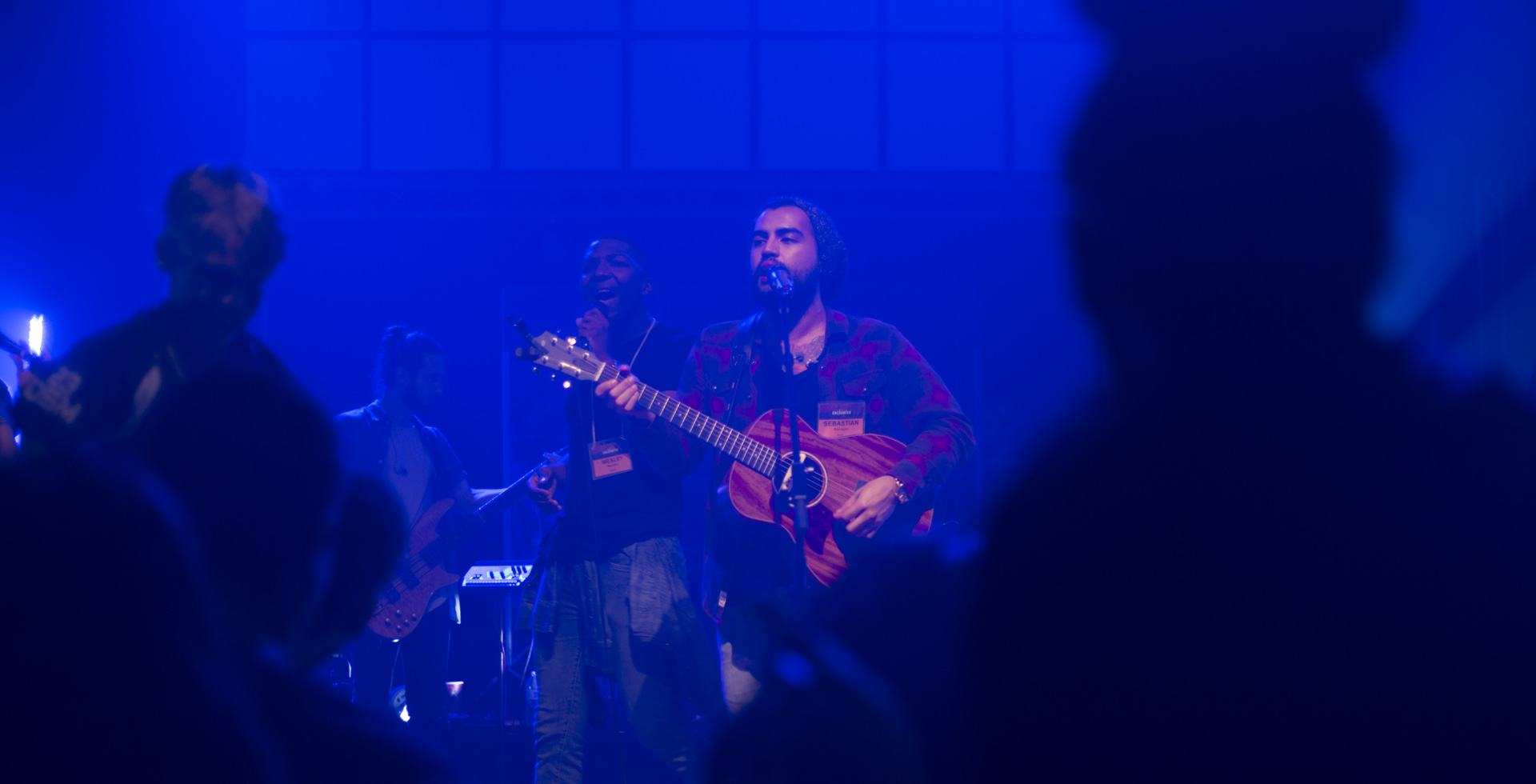 THE CALL OF JEREMIAH
APPROXIMATE AGE 17
"The word of the Lord came to me, saying, "Before I formed you in the womb I knew you, before you were born I set you apart; I appointed you as a prophet to the nations." "Alas, Sovereign Lord," I said, "I do not know how to speak; I am too young." But the Lord said to me, "Do not say, 'I am too young.' You must go to everyone I send you to and say whatever I command you. Do not be afraid of them, for I am with you and will rescue you," declares the Lord. Then the Lord reached out his hand and touched my mouth and said to me, "I have put my words in your mouth. See, today I appoint you over nations and kingdoms to uproot and tear down, to destroy and overthrow, to build and to plant." (Jeremiah 1:4-10)

We hope you find a Face Time group that fits you best.
FREQUENTLY ASKED QUESTIONS
WHEN AND WHERE DOES FACE TIME MEET?

Face Time takes place every second and fourth Sunday of the month in Room 250 at 1pm.

DO WE MEET OUTSIDE OF CHURCH IN THE SON?

There will be times your Face Time Group Leader will plan group outings outside of Church In The Son with Parental Consent.

DO I SIGN UP FOR A FACE TIME GROUP? HOW DO I CHOOSE A FACE TIME GROUP?

There is no previous sign up needed. Depending on what grade and age you are, we will introduce you to a Middle School or High School Face Time Group Leader. They will connect you to a Face Time Group.

WHAT WILL WE STUDY?

Our Face Time Groups study a variety of Bible based topics. Sometimes the curriculum is selected based on the series of the month. We focus on bringing practical application to Biblical truths into our students' daily lives. Through sermon lessons, book studies, and DVD studies, we try to have a variety of curriculum that will apply to many different stages of life.